quote of the day
my heart is too messy to quote anything
now playing
local news
photos
tagboard
escape..
Monday, October 20, 2008
i hope there is a place where i can find comfort in..

to tell my tales, to bury my soul..

somethings are just not meant to be..

i need to escape...
posted by graky @ 9:51 PM

Saturday, August 02, 2008
im so tired. so tired. so tired. so tired. so tired.


i just wanna be left alone.
posted by graky @ 1:37 AM

random update
Sunday, March 09, 2008
not the same, anymore.
posted by graky @ 3:53 PM

short update.
Friday, October 19, 2007
decided to give a little update..

well.. starting with sch.. sch's been hectic like i have been complaining.. assignments week after week.. nothing much to talk abt..

next, yeah.. for those who dunno, im attached already. her name is evelyn. i met her in sch.. all has been well and i like the way things are and how they are developing.. its been a really great start. and i hope that things will only get better for us.. well, althou its been very long since i got attached, i think i m adapting quite well.. haha. im not gonna give all credits to myself =P despite the 4 years age gap, shes been marvellous =)

ok, i need to get back to work..

will update with more details next time.
posted by graky @ 7:43 PM

Tuesday, September 25, 2007
im having cls now.. and this is the first time im so bored that i have to start blogging to keep myself awake.. and i cant believe how time move so slowly now.. and so fast ystd night! =( save me~~

anyway, since im so freaking bored now.. that i will just give an update..

life in smu has been hectic, and it could be unbearable at times. the amount of slp is kept to the minimal. every week, we are just trying to complete the assignment due next week.. so yeah. ive join the choir club in smu and im now officially a "choirboy".. lol! but well.. i dunno how much i like it.. hopefully the interest will grow stronger and better..

everything is moving positively well.. althou, at times, there are some struggles within myself. however, i remain optimistic abt everything. and i hope things will only keep improving for us.

-end
just a short update.
posted by graky @ 9:27 AM

release me.
Sunday, September 23, 2007
seriously. i think no one can feel my heart now. im seriously losing direction of where im heading to. sometimes, i feel good. at times, i dunno wat the hell is wrong. this battle is getting the best out of me. im losing sense. sitting here in front of my laptop, feeling lost and totally no interest to continue on my paper that im supposed to submit tml. i just feel like lying on my bed, doing nothing, thinking nothing, letting the world go past me, without me knowing.

will u hold me tight tomorrow and tell me things will be alright.
posted by graky @ 9:15 PM

where?
Monday, September 10, 2007
i dunno where this is leading me to.. all i can do is to open my mind, my heart and my eyes..

keeping my fingers crossed, hoping things will be fine..



im simple, really. like everyone, i just wanna be happy. :)
posted by graky @ 3:14 AM

about me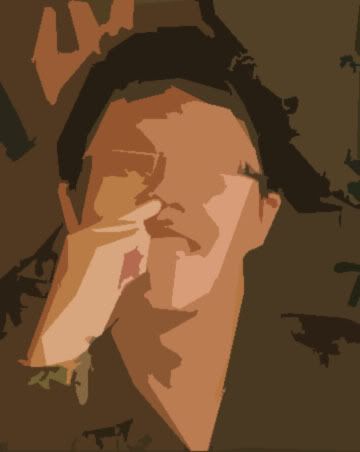 Name: graky
Home: Singapore
About Me: crazy, fun, cheeky, serious, determined and simply unbelieveable~
See my complete profile
previous post
archives
links
powered by